Welcome toTwo One Investigations
Two One Investigations Pty Ltd is a boutique investigations company which has built a solid reputation from years of experience in domestic / private and corporate investigations. We pride ourselves on being the primary investigations provider in the Western Suburbs of Melbourne 'Uncovering The Facts' for private and corporate clients alike.

Founded by the Principal Investigator and Director, Two One Investigations offers a broad range of services tailored to assisting organisations in managing the risks associated with workplace misconduct issues as well as to individuals with private concerns.
With our Head Office in Braybrook, Victoria, we have associates throughout Australia, the UK, Asia and the US.
Our portfolio of service offerings include corporte surveillance, cheating spouse or cheating partner surveillance, corporate workplace behaviour or miscondut investigations, locating missing people, mediation and conciliation, residential bug sweeping, SIM card data retrival and mobile device forensics.
What ever your concerns, Two One Investigations will 'Uncover The Facts'.
Our Vision
Two One Investigations is dedicated to providing thorough, industry best practice investigations to organisations and individuals across Victoria. We remain committed to conducting investigation procedures with integrity, impartiality and respect to all individuals involved.

Two One Investigations uphold all investigations will be carried out within a strict code of conduct and aim to provide the best possible outcome for individuals and businesses.

The Director's Blog
Recent Activity and News
6 December 2013
It has been an extremley busy six months for our team of factual and surveillance investigators. We have continued to provide quality results to our corporate, domestic and legal clients covering areas such as Portsea, Beechworth, Arrarat and everywhere in between. We have also been extremly busy with our technical counter measures (or bug sweeping) for both domestic and corporate clients.
The highlight of the last six months has been for our Managing Director who spent five weeks in Iraq delivering surveillance and investigation training to the Iraqi Oil Police for ASSII, an experience he will not forget.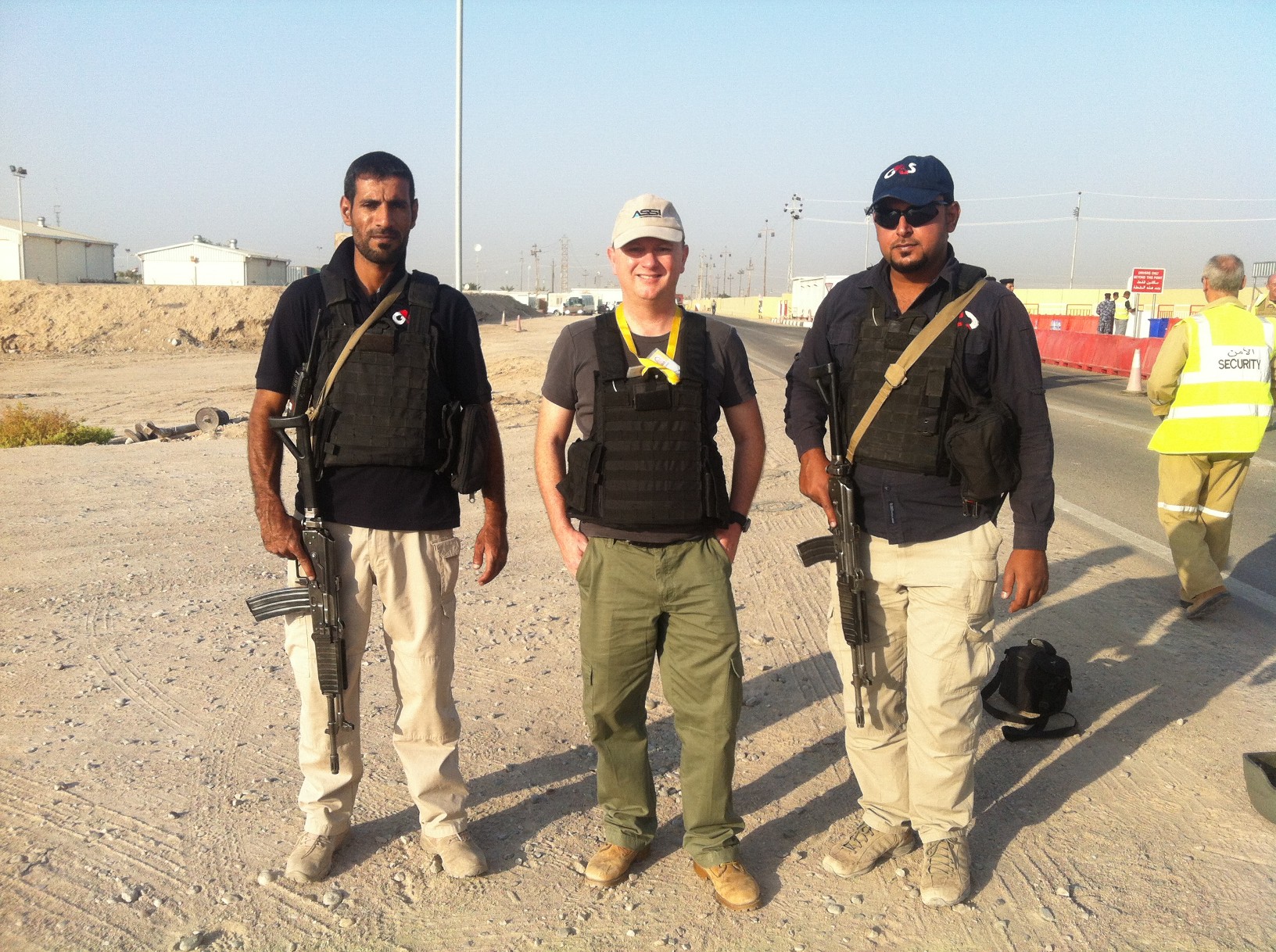 We wish you a safe and happy Christmas and holiday season. If you have an enquiry, give us a call on 0411 745 170 or 03 9015 7821 and we are always happy to discuss your situation with you.
19 October 2012
Two One Investigations is mentioned in a recent press article about the investigations industry.
3 September 2012
Today our Managing Director was interviewed by a group of four students studying media at RMIT. A good group of young people - look out A Current Affair!
7 August 2012
We have been busy carrying out Workplace Behaviour Investigations for one of the State's Emergency Services in Western Victoria.
If you have a workplace complaints which require investigating, contact Two One Investigations today to see how we can Uncover the Facts for your organisation.
23 July 2012
We have just completed delivering training to another 11 students in Covert Surveillance as part of their Certificate III in Investigative services.
If you are interested in a career in investigations, contact The Australian School of Security and Investigations International (ASSII) at
www.trainingschool.com.au
for more details.
17 July 2012
Port Adelaide Enfield Council staff sacked as a result of probes by Private Investigators.
Here is an interesting article on the warning signs of financial infidelity.
25 June 2012
We are investigating workplace behaviour issues from Mornginton to Ballarat this week.
18 June 2012
Our technical team carried out a 'bug sweep' for our client.
12 - 14 June 2012
Our surveillance team successfully carried out operations in suburban Melbourne with great results for one of our new clients.
12 June 2012
Conducted Common Law Investigation for national law firm on behalf of a major national retailer
Quick Contact
Corporate Client Testimonial - Sensis
Over the past 3 years, Two One Investigations has assisted Sensis with a number of workplace investigations. At Sensis we have found their customer service focus refreshing and their professionalism beyond reproach. They are easy to deal with and their team has an ability to put interviewees at ease, whilst at the same time incisively cutting through to the heart of a matter.
The expediency and autonomy of Two One Investigations' work allows the Sensis' staff to get on with their job, whilst the team's attention to detail and thoroughness minimises the need for additional or supplementary statements when matters are listed for legal proceedings.
Furthermore, their impartial and objective manner ensures that interviewees respond to the necessary questions and that their statements are coupled with evidendentiary documentation.
As a National Injury Manager I have come across my fair share of investigators, and I consider Two One Investigations to be without a doubt one of the best operators in this niche field.

Ms Danielle Chryssafis
(Former) Sensis National Injury Manager